What is Belarus World Congress?
In this part we usually write about our goals, objectives and other, but this year we simply say that we, Belarusians, relatives and friends, neighbors and colleagues, students and teachers are parts of a big family. We live in our land and in many countries. We speak Belarusian and many other languages ​​of the world. We understand our strength when we are together, and we know how to stand for each other. We know that all our voices are one voice - the voice of our nation. We know that Belarus is our home, and wherever we travel, we carry Belarus with us - in our hearts, in a place that we can return, in the voices of our loved ones.
We know that Belarus is our land, and it is our family.
How will the Congress be held this year?
On the 30th of October, 2021, for 24 hours the delegates of the Congress – politicians, activists, leaders of opinions, experts and researchers, will be discussing Belarus on our online platform; the Congress will be broadcasted to YouTube.
On the 30th of October, 2021, the discussion of Belarusian politicians – representatives of the opposition and the acting government – will be held offline with a broadcast on the Congress YouTube channel, follow the announcements and register to participate.
The Congress will begin in
Participate and choose your role!
The organization of the Congress is carried out by the organizing committee which is comprised of volunteers who apply with the international organization of Belarusian initiatives, associations and NGO's "Belarusians Abroad". If you are passionate about Belarus, please, leave your contact details, and we will contact you, provide you with answers to all your questions and welcome you to the ranks of the makers of Belarussian history!
World Belarus Congress is a national forum of Belarusians, a place for public debate of politicians, activists, leaders of opinions, experts, and researchers on the most pressing topics of Belarusian society. The agenda of the Congress is determined by you, its guests and spectators! Please, tell us what topics related to Belarus you believe to be the most important, and whose opinions and discussions you would like to hear.
The Congress is your opportunity to speak with millions of Belarusians and to tell them about your vision of a country, where Belarusians would like to live in, and the neighboring nations would want to befriend and to trade! If you are a politician, an expert or a researcher, and if you are passionate about Belarus or full of constructive criticism, then tell us about what you would like to tell Belarusians and why this topic is so important for our country!
What do the last Congress participants say about it?

Алёна Маркова
Я хотела бы поблагодарить Вас еще раз за организацию такого исторического события, как Конгресс! Я хотела бы послать Вам свой фидбек и предложить свою кандидатуру к участию в рабочих группах по национальному образованию и науке. На конгрессе было много полезной информации и интересных спикеров. Тем не менее, к сожалению, секция "Потенциал для изменений и развития белорусской науки" была односторонняя в плане гендера и направлений: в секции были представлены только мужчины, занимающиеся только естественно-прикладными науками. Не были представлены женщины-исследовательницы, а также представители гуманитарых направлений. Докладчики делились личным опытом пребывания за рубежом без систематизированных предложений и концепций по реформе, которые бы было можно реально имплементровать в рамках беларуского академического сообщества сегодня.
Алёна Маркова
Активистка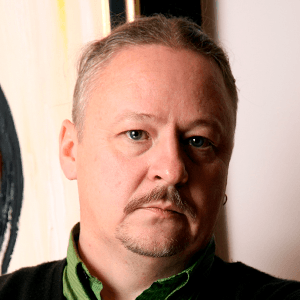 Николай Халезин
Во-первых, это реально историческое событие, которое можно сравнить только с Першым з'ездам беларусаў свету 1993 года. Но нынешний конгресс стал для меня более значимым, поскольку произошла радикальная трансформация ситуации, связанной с представительством беларусов в мире, и изменилось белорусское сообщество, превратившись из закрытого в открытый миру клуб, принимающий в свои ряды не только этнических белорусов, но всех людей, которые носят в себе хотя бы частичку любви и сочувствия к Беларуси.
Во-вторых, мы смогли убедиться, что создавшемуся всего за несколько месяцев сообществу подвластны огромные, "многоярусные" проекты полного цикла. А это значит, что потенциал этого всемирного беларусского клуба огромен. И, что особенно важно – его члены в массе своей успешные люди, которые думают о помощи метрополии совершенно бескорыстно. Это создает совершенно новую ситуацию для Беларуси, когда больше не получится игнорировать мнение тех белорусов, которые находятся географически вне страны.
И в-третьих, на протяжении всего конгресса меня распирала гордость от того, какие беларусы (нет, не "невероятные") о***нные. Какова плотность людей талантливых, профессиональных, искренних, честных в своих побуждениях. Несколько раз раздавил в себе слезу – не от жалости или эмпатии, а от осознания глобальности изменений в родной стране, и особенно внутри белорусов, где бы они ни были.
Жыве Беларусь!
Николай Халезин
Руководитель Белорусского свободного театра

Алёна Акулич
В первую очередь, хотелось бы Вам выразить огромную благодарность за замечательную идею, настоящий профессионализм в проведении и очень успешное и интересное мероприятие, в котором я, на свое собственное удивление, участвовала более 15 часов. Была проделана воистину колоссальная работа с Вашей стороны, которую мне, как специалисту в сфере организации мероприятий в различных форматах с опытом работы более 10 лет, просто очень трудно переоценить!
Алёна Акулич
Активистка



2021 © Belarusy Zamezhzha Inc.